Inner Dawn provides professional and confidential counselling services in Bangalore for individuals, children, adolescents and couples at our centers. We also provide counselling and training services on location for organizations including Schools, Colleges, Corporates, NGOs etc.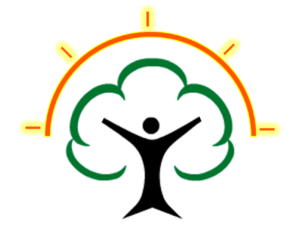 Inner Dawn represents an inner journey of awareness and growth, a progress, a transformation that leads towards your goals. Any change, transformation, awareness, real lasting progress to happen, will need to commence from your "Inner"-self. This transformation would enable the journey towards a new beginning. "Dawn" represents hope, a new beginning, a positive movement, a move towards a better future. We are a group of trained counsellors, who work with you to facilitate your inner journey of growth and greater awareness towards your emotional wellbeing, towards the progress that you want to make in your life.
This philosophy is well represented in our Logo as well.  Personal transformation of the person surrounded by the green tree representing growth and the sun represents the dawn, the new beginning.
Our Misson
Our mission is to enable your psychological and emotional wellbeing.  We aim to make professional and confidential counselling services available for every one at multiple locations in Bangalore.
We believe in a preventive, remedial and developmental approach to your emotional wellbeing.  We provide experiential training workshops geared towards proactively developing coping skills to handle developmental and life challenges; remedial counselling to enable you deal or cope with life situations; and mediation services that target mutually acceptable solutions for interpersonal disputes.
Professionalism and Confidentiality
Inner Dawn provides professional counselling services. Client confidentiality is respected at all times except in situations where there is a danger of self-harm or for others.
Reach us
To know more about us or to fix an appointment
Phone : +91 96321 46316.
Email : counselor@innerdawn.in
Locations : Jayanagar, Whitefield, Indiranagar, Basavangudi, Domlur, Marathahalli, Bommanahalli- Hosur Road – Bangalore